Dotec Needle Co., Ltd. is one of the largest corporations in the field of producing industrial sewing needles.
Inherited over one and half century expertise technique from the German Lammertz Needle Co., Dotec has integrated over twenty years manufacturing experience with the German know-how , raising the technology of making sewing needles to the finest international level.
Currently, our factory is operated with multi-functions, not only for sewing needles producing but also for molds making, equipment innovating and R&D center for needle making technique. For the purpose of satisfying the growing global demand, Dotec has undertaken actively in facilities automation and environmental friendly production in recent years as to expand production capacity and to meet the R&D requirements for special purpose needles.
Dotec has a great selection of more than 1000 kinds of needles covering industrial application in fields of clothing, embroidery, shoes, leather, closing-bag and carpet etc.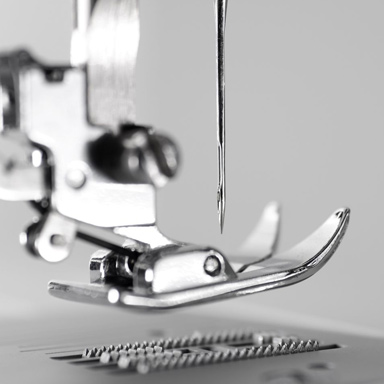 Honest and Credible
Treating customers with respect and good faith
Building a long-term beneficial cooperation.
Customer Foremost
Reinforcing the value of products
Creating the maximum profits for customers
Satisfactory Service
Sufficient Stock
Speedy Supply
Return Policy
Sustainable Development
Top Quality
Top Productivity
Top Sales Volume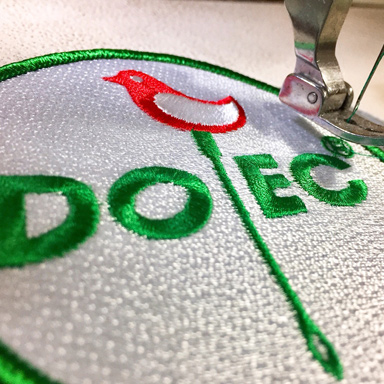 Honesty and credibility are the core moral principles the enterprise always follows. Dotec wins customer's trust not only by our good reputation but also because we absolutely keep our commitments for what we have promised with them. Customers' trust is our greatest assets. We believe only treat our customers with sincerity can we build a long-term cooperative relationship with them and thereby creating win- win situation for both sides.
We deem customers as our business partners and it is our target and responsibility to intensify customers' competitive strength . All of our enterprise' productivity and sales activities are to benefit the partners and their societies. Paying attention to the needs of customers, creating benefits for customers and cultivating long-term partnerships with customers are always the focus of our enterprise primary goals.
In order to let customers satisfy our quality of service, we are constantly self-demanding as to keep improving the customer service and the working management. The scope of our service ranges from providing the highest quality products, satisfying customers' speedy shipment demand, offering the professional service, to the returns policy etc. For any new and old customers, our enterprise insists to deal with pleasure, equal , friendly cooperative principles. If you are unhappy with what you ordered for any reason, as long as the products are in good condition and in its original packing , the products can be exchanged or returned.
Dotec has set the mid-long terms for sustainable management since the brand was established. This is not just our enterprise policy but also the concrete success that we have been achieved with efforts step by step. The popularity and sales volume are growing steadily and aggressively year by year. The sales territories cover over 80 countries and areas currently. As a result, Dotec has successfully gained a leading position in the global markets and will surely endeavor to strengthen its predominance continuously. At the same time, we think the goal of an enterprise is not just for making profits only. Therefore, we bring into our objective of being a green enterprise. We have established the environmental protection program for the employees to follow in terms of research and design, production, the use of raw materials and the treatment of waste, etc. Only a sustainable development enterprise is the maximum guarantee to the customers.